Fine Gold From Yorkshire
View basket
"The Shaken Path: A Christian Priest's Exploration of Modern Pagan Belief and Practice" has been added to your basket.
£7.99
What does the man who took the gospel to China's millions have in common with the creator of Wensleydale cheese, or with the inventor of the Crow's Nest, or the man responsible for the abolition of slavery throughout the Commonwealth, or with a member of the famous Bronte family?
Each one (along with all twenty-one major subjects of this book, plus others) was trusting in Jesus as their Lord and Saviour and they were all from Yorkshire. The county is rightly famed for its dales and moors, its cricket and its tea, but primarily Yorkshire is known for down-to-earth characters. Fine Gold from Yorkshire introduces Christians from the county whose lives have impacted millions across the world. Read it and smile, be inspired and stirred, but most of all look to the God of these people: the God who loves people from every county and country.
In stock
Additional information
| | |
| --- | --- |
| Weight | 0.207 kg |
| Dimensions | 21.6 × 13.8 × 1 cm |
| Format | |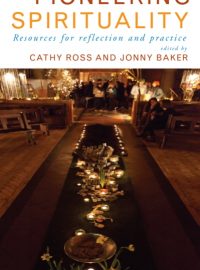 Culture & Mission, Leadership, Re-imagining Church
Pioneering ministry sounds like something you do, something active, even something driven. However, prayer and contemplation are at its heart, paying attention to God, to the world and to oneself - a kind of being that goes hand in hand with doing. Pioneering requires a spirituality that will fuel a life lived beyond the borders of the church. In this collection, a range of practitioners explore the inner and outer dimensions of pioneering spirituality. Offering many proven and innovative ideas, they explore what resources, fuels and sustains a life of pioneering mission. What is the spirituality in the UK's wider culture and how do we connect with it appropriately? How might spiritual treasures such as the Eucharist, prayer, pilgrimage, spiritual direction and community rhythms of life be expressed to those with whom pioneers share life? And how might communities of disciples grow and be formed in this pioneering spirituality?
£

19.99