Love, Remember: 40 poems of loss, lament and hope
View basket
"Deep calls to Deep: Going Further in Prayer" has been added to your basket.
£12.99
We live in  culture that allows little room for grief and tears. Funerals are often 'celebrations of life', yet we need to mark and lament loss, to name death and to  confront it. Death is not 'nothing at all', as one popular funeral reading suggests, but a seemingly searing and inexplicable rupture of all that we have known.
In Love, Remember, the poet and priest Malcolm Guite chooses and reflects on forty poems, from Shakespeare to Carol Ann Duffy, that offer something of a map and some notes for travellers across this difficult terrain. From the threshold of death and the shock of loss, to remembering with love and looking forward in hope, this compassionate and wise companion reveals that the journey of grief, for all its twists and turns and setbacks, is also where we may experience sudden moments of grace, unexpected glimpses of hope and intimations of immortality.
Out of stock
Additional information
| | |
| --- | --- |
| Weight | 0.297 kg |
| Dimensions | 21.7 × 13.5 × 1.8 cm |
| Format | |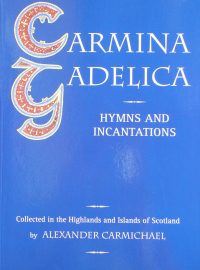 Celtic Prayer, Celtic Studies, Celtic Studies & Spirituality, Scripture & Prayer, Spiritual Growth
Carmina Gadelica is an anthology of poems and prayers from the Gaelic oral tradition, the most comprehensive ever collected. They came from communities all over the Highlands and Islands of Scotlad, were often shared or performed in the evening ceilidh and therby passed on from generation to generation. Alexander Carmichael complied the collection in the second half of the nineteenth century, and in doing so created a lasting record of a culture and way of life that has now largely disappeared. In the Introduction, Carmichael recounts with great warmth and evident pleasure the hospitality which he received from the people whose songs and stories he was anxious to record "I have three regrets -" he says, "that I had not been earlier collecting, that I have not been more diligent in collecting, and that I am not better qualified to treat what I have collected." Nevertheless, Carmina Gadelica quickly became an invaluable resource for those wanting to study and understand Gaelic culture and for those wanting to experience the beauty and wisdom of its oral literature.
£

20.00