Love, Remember: 40 poems of loss, lament and hope
View basket
"Encountering Exile" has been added to your basket.
£12.99
We live in  culture that allows little room for grief and tears. Funerals are often 'celebrations of life', yet we need to mark and lament loss, to name death and to  confront it. Death is not 'nothing at all', as one popular funeral reading suggests, but a seemingly searing and inexplicable rupture of all that we have known.
In Love, Remember, the poet and priest Malcolm Guite chooses and reflects on forty poems, from Shakespeare to Carol Ann Duffy, that offer something of a map and some notes for travellers across this difficult terrain. From the threshold of death and the shock of loss, to remembering with love and looking forward in hope, this compassionate and wise companion reveals that the journey of grief, for all its twists and turns and setbacks, is also where we may experience sudden moments of grace, unexpected glimpses of hope and intimations of immortality.
Out of stock
Additional information
| | |
| --- | --- |
| Weight | 0.297 kg |
| Dimensions | 21.7 × 13.5 × 1.8 cm |
| Format | |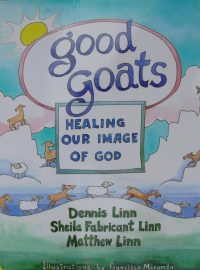 Scripture & Prayer, The Inner Journey
This is an illustrated book by Matthew Linn, Sheila Fabricant Linn and Dennis Linn. They describe it as follows:'We become like the God we adore. Thus, one of the easiest ways to heal ourselves and our society is to heal our image of God, so that we know a God who loves us at least as much as those who love us the most. Discusses whether God throws us into hell or otherwise vengefully punishes us, and the role of free will. Includes a questions and answer section that gives theological and scriptural foundation for the main text.'
£

14.00