Love, Remember: 40 poems of loss, lament and hope
View basket
"Encountering Exile" has been added to your basket.
£12.99
We live in  culture that allows little room for grief and tears. Funerals are often 'celebrations of life', yet we need to mark and lament loss, to name death and to  confront it. Death is not 'nothing at all', as one popular funeral reading suggests, but a seemingly searing and inexplicable rupture of all that we have known.
In Love, Remember, the poet and priest Malcolm Guite chooses and reflects on forty poems, from Shakespeare to Carol Ann Duffy, that offer something of a map and some notes for travellers across this difficult terrain. From the threshold of death and the shock of loss, to remembering with love and looking forward in hope, this compassionate and wise companion reveals that the journey of grief, for all its twists and turns and setbacks, is also where we may experience sudden moments of grace, unexpected glimpses of hope and intimations of immortality.
Out of stock
Additional information
| | |
| --- | --- |
| Weight | 0.297 kg |
| Dimensions | 21.7 × 13.5 × 1.8 cm |
| Format | |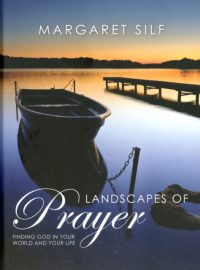 Scripture & Prayer
In this beautifully illustrated book, Margaret Silk explores nine landscapes of prayer, both classic and modern: the garden, the mountain, the seashore, the forest, the river, the urban jungle, the desert, the cave, and the night sky. All are fruitful areas for self-discovery, inviting us to connect with the mystery of God in our lives. Prayer can have its own sense of place – landscapes that we can inhabit and explore, and meet God as tangibly as we might meet a fellow traveller.
£

9.99