Love, Remember: 40 poems of loss, lament and hope
View basket
"Prayer Beads" has been added to your basket.
£12.99
We live in  culture that allows little room for grief and tears. Funerals are often 'celebrations of life', yet we need to mark and lament loss, to name death and to  confront it. Death is not 'nothing at all', as one popular funeral reading suggests, but a seemingly searing and inexplicable rupture of all that we have known.
In Love, Remember, the poet and priest Malcolm Guite chooses and reflects on forty poems, from Shakespeare to Carol Ann Duffy, that offer something of a map and some notes for travellers across this difficult terrain. From the threshold of death and the shock of loss, to remembering with love and looking forward in hope, this compassionate and wise companion reveals that the journey of grief, for all its twists and turns and setbacks, is also where we may experience sudden moments of grace, unexpected glimpses of hope and intimations of immortality.
Out of stock
Additional information
| | |
| --- | --- |
| Weight | 0.297 kg |
| Dimensions | 21.7 × 13.5 × 1.8 cm |
| Format | |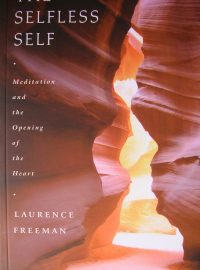 Scripture & Prayer, Spiritual Exercises, The Inner Journey
by Laurence Freeman In The Selfless Self, the Benedictine monk and teacher Laurence Freeman describes the essential dynamic of contemplative prayer. This kind of prayer, he says, is like exploring a sea-cave discovered in the holidays of childhood. Though its recesses may seem dark and deep, something calls to our spirit of adventure and entices us inward to a hidden treasure. Meditation is the spiritual journey into the cave of the heart, which has its own hidden and unlit places. Though we are entering the unknown, each successive step of faith brings light into our darkness and dispels our primal fears. Then the journey becomes a two-way process: with enlightened vision, we return to the world with renewed understanding of our place in it and our responsibilities towards it. We are better able to resist its illusory attractions and to discover instead its true joys. Silence, stillness and simplicity are the keys that open the cave of the heart. Laurence Freeman is a universal guide with whom anyone can discover the world-transforming power of meditation.
£

12.99