Love, Remember: 40 poems of loss, lament and hope
View basket
"Prayer Beads" has been added to your basket.
£12.99
We live in  culture that allows little room for grief and tears. Funerals are often 'celebrations of life', yet we need to mark and lament loss, to name death and to  confront it. Death is not 'nothing at all', as one popular funeral reading suggests, but a seemingly searing and inexplicable rupture of all that we have known.
In Love, Remember, the poet and priest Malcolm Guite chooses and reflects on forty poems, from Shakespeare to Carol Ann Duffy, that offer something of a map and some notes for travellers across this difficult terrain. From the threshold of death and the shock of loss, to remembering with love and looking forward in hope, this compassionate and wise companion reveals that the journey of grief, for all its twists and turns and setbacks, is also where we may experience sudden moments of grace, unexpected glimpses of hope and intimations of immortality.
Out of stock
Additional information
| | |
| --- | --- |
| Weight | 0.297 kg |
| Dimensions | 21.7 × 13.5 × 1.8 cm |
| Format | |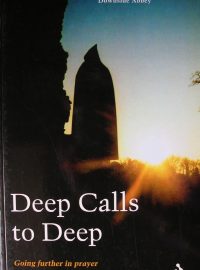 Scripture & Prayer
This book could also be called From Prayers to Prayer. Deep calls to Deep explores various ways of praying and how these lead into a deeper, quieter form of contemplative prayer. At the outset some basic theoretical ideas about prayer are explored – how to understand petitionary prayer, unanswered prayer, the idea of God speaking to us in prayer, of making His will know to us. But what people these days need is help to remain focused at a deeper level of prayer. It is always important to talk as practically as possible about the contemplative dimensions of prayer. Ordinary life needs a structure for that kind of silent 'freewheeling' prayer. In this context David Foster re-examines traditional forms of prayer through meditation and also considers the bridgehead in prayer that is reached when this kind of meditation is impossible. This book is steeped in the Benedictine tradition in which the author received his formation.
£

14.99