Love, Remember: 40 poems of loss, lament and hope
View basket
"Prayer: Finding the Heart's True Home" has been added to your basket.
£12.99
We live in  culture that allows little room for grief and tears. Funerals are often 'celebrations of life', yet we need to mark and lament loss, to name death and to  confront it. Death is not 'nothing at all', as one popular funeral reading suggests, but a seemingly searing and inexplicable rupture of all that we have known.
In Love, Remember, the poet and priest Malcolm Guite chooses and reflects on forty poems, from Shakespeare to Carol Ann Duffy, that offer something of a map and some notes for travellers across this difficult terrain. From the threshold of death and the shock of loss, to remembering with love and looking forward in hope, this compassionate and wise companion reveals that the journey of grief, for all its twists and turns and setbacks, is also where we may experience sudden moments of grace, unexpected glimpses of hope and intimations of immortality.
Out of stock
Additional information
| | |
| --- | --- |
| Weight | 0.297 kg |
| Dimensions | 21.7 × 13.5 × 1.8 cm |
| Format | |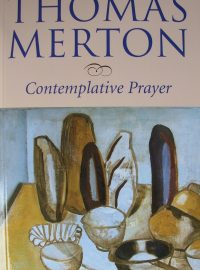 Influences & Suggested Reading, Scripture & Prayer
Thomas Merton's classic study of monastic prayer and contemplation brings a tradition of spirituality alive for the present day. But, as A M Allchin points out in his Introduction to this new edition, Contemplative Prayer also shows us the present day in a new perspective, because we see it in the light of a long and living tradition. Merton stresses that in meditation we should not look for a 'method' or 'system' but cultivate an 'attitude' or 'outlook': faith, openness, attention, reverence, expectation, trust, joy. God is found in the desert of surrender, in giving up any expectation of a particular message and 'waiting on the Word of God in silence'. Merton insists on the humility of faith, which he argues 'will do far more to launch us into the full current of historical reality than the pompous rationalisation of politicians who think they are somehow the directors and manipulators of history'.
£

9.99