Praying our Goodbyes
View basket
"Prayer Beads" has been added to your basket.
£10.99
Everyone has unique goodbyes–times of losing someone or something that has given life meaning and value. With the touch of a poet, Joyce Rupp offers her wisdom on "these experiences of leaving behind and moving on, the stories of union and separation that are written in all our hearts." Praying Our Goodbyes, Rupp says, is about the spirituality of change.
It is a book for anyone who has experienced loss, whether a job change, the end of a relationship, the death of a loved one, a financial struggle, a mid-life crisis, or an extended illness. It is designed to help readers reflect, ritualize, and re-orient themselves–to help heal the hurts caused by goodbyes and the anxieties encountered when one season of life ends and another begins.
In stock
Additional information
| | |
| --- | --- |
| Weight | .310 kg |
| Dimensions | 22.8 × 15.3 × 1.1 cm |
| Format | |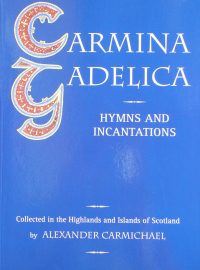 Celtic Prayer, Celtic Studies, Celtic Studies & Spirituality, Scripture & Prayer, Spiritual Growth
Carmina Gadelica is an anthology of poems and prayers from the Gaelic oral tradition, the most comprehensive ever collected. They came from communities all over the Highlands and Islands of Scotlad, were often shared or performed in the evening ceilidh and therby passed on from generation to generation. Alexander Carmichael complied the collection in the second half of the nineteenth century, and in doing so created a lasting record of a culture and way of life that has now largely disappeared. In the Introduction, Carmichael recounts with great warmth and evident pleasure the hospitality which he received from the people whose songs and stories he was anxious to record "I have three regrets -" he says, "that I had not been earlier collecting, that I have not been more diligent in collecting, and that I am not better qualified to treat what I have collected." Nevertheless, Carmina Gadelica quickly became an invaluable resource for those wanting to study and understand Gaelic culture and for those wanting to experience the beauty and wisdom of its oral literature.
£

20.00