Speaking the Truth : Preaching in a diverse culture
View basket
"Lost Icons" has been added to your basket.
£17.99
`Truth' is a difficult subject in a pluralistic culture, and `the truth' is even more challenging. Yet the preacher's call is to be a speaker of truth – the truth of God in Jesus Christ. What does it take to speak the truth faithfully as a preacher of the gospel, for that truth to be heard, and for words and ideas to generate actions and build relationships? Samuel Wells has learned that speaking the truth means telling the Christian story alongside the contemporary secular story.
It means helping your hearers perceive both the harmonies and the dissonance between the two. It means inviting them, with both conviction and humility, to decide how their own story is going to be shaped by this truth. In this volume, he reflects on the practice of speaking about God, faith, the Bible, discipleship, resurrection, salvation, politics and truth, and on preaching that resonates in particular contexts.
It is a book to encourage and give confidence to all preachers, and preachers in training.
In stock
Additional information
| | |
| --- | --- |
| Weight | .382 kg |
| Dimensions | 23.4 × 15.5 × 2.7 cm |
| Format | |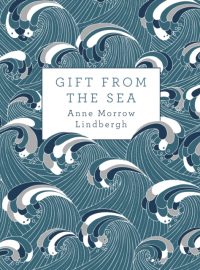 Everyday Life, The Inner Journey
First published in 1955 and an instant bestseller, Gift from the Sea is a classic, wise book for women about how to flourish in life, how to balance life, work, motherhood; about finding space to think and breathe. Holidaying by the sea, and taking inspiration from the shells she finds on the seashore, Anne Morrow Lindbergh meditates on youth and age, love and marriage, peace, solitude and contentment. Her insights – into aspects of the modern world that threaten to overwhelm us, the complications of technology, the ever multiplying commitments that take us from our families – are as relevant today as they ever were, perhaps even more so. By recording her thoughts during a brief escape from everyday demands, Ann Morrow Lindbergh helps readers find a space for contemplation and creativity within their own lives.
£

9.99