The New Friars
View basket
"A Generous Orthodoxy" has been added to your basket.
£10.99
Across the ages God has consistently attracted a few in every crowd who would make and keep vows, and called them to stick out, act out and speak out. In The New Friars Scott Bessenecker profiles young Christians who have voluntarily removed themselves from the status quo in order to seek justice and mercy with the poorest of the world's poor. These new friars are carrying on the work of the monastic tradition, the spirit of Francis and Clare of Assisi, St. Patrick and St. Brigid, the Jesuits and Nestorians and Moravians. The New Friars will show you that with God all things even uncommon acts of courageous faith are possible.
Out of stock
Additional information
| | |
| --- | --- |
| Weight | 0.259 kg |
| Dimensions | 21 × 14 × 1.5 cm |
| Format | |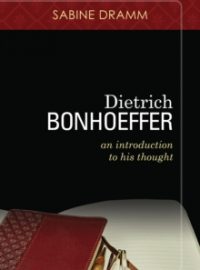 Influences & Suggested Reading, New Monasticism
In this refreshing new book on Dietrich Bonhoeffer, author Sabine Dramm examines the twentieth century's bestknown German pastor and theologian. Dietrich Bonhoeffer's passionate life and dramatic death are well known. Here, his life and the death he accepted in resistance to Hitler are examined in the context of his faith and thought, as found in his own writings. This is a book about Bonhoeffer's vibrant Christian faith and his profound yet very practical theological thinking. Dramm explores Bonhoeffer's sermons, letters, articles, and books. She offers her readers an outstanding introduction to the breadth of his writing and the depth of his theological thinking. She also shows how Bonhoeffer's beliefs and understandings led him to active resistance to the Nazi regime: to the establishment of alternative church groups, to espionage, and ultimately to conspiracy to overthrow the government by assassinating Hitler.
£

16.99