Time to say Goodbye: steps in learning to grieve
£8.99
The author Barbara Pymm suffered many bereavements from an early age, starting with the death of her mother when aged eight, which affected her developing personality. The multiple bereavements which so deeply hurt her have also been the method by which God has chosen to work change and redemption into her.
In stock
Additional information
| | |
| --- | --- |
| Weight | .214 kg |
| Dimensions | 21.2 × 14.5 × .9 cm |
| Format | |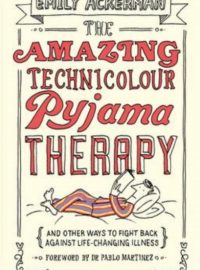 Everyday Life, The Inner Journey
'When I fell ill and stayed ill, I felt like God had chopped me off at the ankles. I yelped in pain and indignation, I felt abandoned, diminished and finished. It took me a long time to learn that God was not out to kill me.' Some illnesses begin with a bang, whipped off to hospital or flattened into bed. Other conditions creep in until life skills are suddenly out of date. Work, socialising and hobbies are out of reach. It's a scary new world. Emily Ackerman knows this world only too well. She knows what it feels like to cry out to God to relive her suffering, to allow her to fulfil her life plans. She knows what it feels like to wait, year after year, while God works through her suffering, to fulfil his plans for her life. This book is about fighting back against illness; about reclaiming your life now you're ill. You'll find strategies, encouragement, practical advice and fresh ways to view your situation. God hasn't given up on  you: there's good news from the Bible about living abundantly and usefully with illness.
£

9.99