Too Soon : A Mother's Journey through Miscarriage: A 30-Day Devotional
£9.99
Here are 30 reflections on the topic of losing a baby. One in four pregnancies end in miscarriage, a traumatic experience for any woman, but one in which she typically feels alone. The author herself suffered four miscarriages, and writes compassionately and personally.
Each piece is followed by a meditation and space for personal reflection. The book ends with a liturgy for a lost child, and is attractively designed.
Out of stock
Additional information
| | |
| --- | --- |
| Weight | .133 kg |
| Dimensions | 16.6 × 14.1 × .8 cm |
| Format | |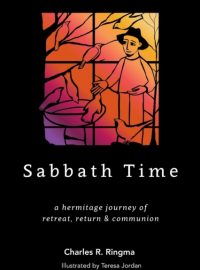 Seasons of Life, The Inner Journey
'A serious health breakdown in my thirties, where I spent over six months in recovery, made me aware of the need for greater balance in my life. Yet since then, I have continued to do too much, say "yes" instead of "no" too often, and I have struggled to set aside time for rest, prayer and reflection. But finally, after a year of thought and planning, I decided to take a whole six months off...' From the Author Preface Description  Being left alone to embark on a reflective journey is a great gift – particularly in our age, where remaining connected is such a driving expectation. Charles decided to take a whole six months off and to spend much of this time in a hermitage on friends' property. To enter a space of disconnection is both a scary and an exhilarating experience. And to 'down' tools and be still without an agenda of expectations is wonderfully open and freeing. It is also walking into mystery. Who knows what might happen? About the Author  Charles Ringma has taught in universities, colleges and seminaries in Asia, Australia and N. America. And he has worked in urban and overseas mission for several decades. He is Emeritus Professor of Regent College, Vancouver, is a Franciscan Tertiary (tssf) and companion of Northumbria Community, Brisbane. Besides working for justice, he plants rain forest trees, grows vegetables and pens books on Christian spirituality.
£

7.99