Too Soon : A Mother's Journey through Miscarriage: A 30-Day Devotional
£9.99
Here are 30 reflections on the topic of losing a baby. One in four pregnancies end in miscarriage, a traumatic experience for any woman, but one in which she typically feels alone. The author herself suffered four miscarriages, and writes compassionately and personally.
Each piece is followed by a meditation and space for personal reflection. The book ends with a liturgy for a lost child, and is attractively designed.
Out of stock
Additional information
| | |
| --- | --- |
| Weight | .133 kg |
| Dimensions | 16.6 × 14.1 × .8 cm |
| Format | |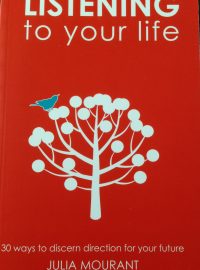 Seasons of Life, Spiritual Exercises, Spiritual Growth, The Inner Journey
For those exploring a sense of call - to ordained ministry, another vocation or to a change of direction in life, the standard advice is often to read some relevant books and consult a recognized expert. Rational thought is important, yet Listening to Your Life recognizes that there is another way of knowing and understanding which is intuitive and rooted in a God-given inner wisdom. Here, God can speak through our imagination, hopes, dreams, doubts and desires as well as in the logic of lists of pros and cons. Spiritual director and vocations advisor Julia Mourant offers thirty simple spiritual exercises for exploration and discernment - for example, viewing our lives through four windows:Looking through the north window - what is our pole star? What holds us firm in life?Looking through the east window - what new gifts or challenges may be rising in our lives? Looking through the south window - what warms us and causes us to grow? Looking through the west window - what may be setting in our lives? What do we need to let go?
£

12.99