In the Name of Jesus : Reflections on Christian Leadership
£8.99
Reflections on ministry and Christian leadership by one of our greatest modern spiritual writers.
In stock
Additional information
| | |
| --- | --- |
| Weight | 0.131 kg |
| Dimensions | 21.7 × 13.7 × .7 cm |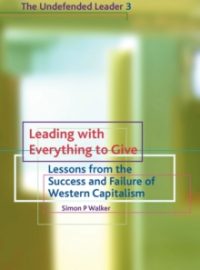 Church & Leadership, Culture & Mission, Leadership
Having looked at the personal character of an undefended leader in Leading out of Who You Are and at the pragmatics of wielding power in Leading with Nothing to Lose, Simon Walker next looks at the Politics - and economics - of undefended leadership. In this final volume of his leadership trilogy, The Undefended Leader, he analyses the crisis in social ecology in Western culture and its global repercussions. Walker offers a piercing analysis that sets the current economic problems within broader, deeper narrative of social dysfunction in the West. Sane, wide-ranging and acutely relevant in the chaos of the current crisis, his analysis offers a clear perspective and points to the future. This is a provocative book, and, in the light of current events, most timely. With study questions and practical ideas to help readers apply the undefended vision wherever they are. "I have come to see that idealism and pragmatism are not incompatible bedfellows - the grand and the noble and the humble and immediate are both necessary."
£

10.99