Oswald Liturgy Card
£0.65
A trifold A4 card containing the Oswald Liturgy from Celtic Daily Prayer Book 1: The Journey Begins. A useful resource for pilgrimages and retreats.
10% discount when buying 5 or more copies.
In stock
10% discount when buying 5 or more copies
Additional information
| | |
| --- | --- |
| Weight | 0.016 kg |
| Dimensions | 21 × 10.1 × 0.1 cm |
| Format | |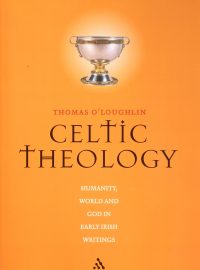 Celtic Studies, Celtic Studies & Spirituality
Early Irish society is famous for its contribution to religious art, and many of its saints are still renowned for their holiness. What is far less well known is how that culture expressed itself in theological reflection. This book assumes that very Christian culture gives a specific, local slant to its picture of Christianity; one which reflects its particular concerns, background and tradition of teaching. This book's aim is to draw out some features of this 'local theology' as seen in some of the most famous Celtic authors and texts of the first millennium. It examines the theological framework within which St Patrick presented his experience and looks at how the Celtic lands of Ireland and Wales developed a distinctive view of sin, reconciliation and Christian law which they later exported to the rest of western Christianity. It looks at writers like Adomnan of Iona and at Muirchu who reflected on the meaning of the conversion of his people two centuries later. It surveys how they approach liturgy, sacred time and the Last Things. By examining well-known texts such as the Voyage of St Brendan and books such as the Stowe Missal and the Book of Armagh from the fresh standpoint of formal theology, the book brings familiar texts to lie in a new way. While aimed primarily at those interested in Christianity in Celtic lands, Celtic Theology also fills a long-standing gap in the history of early medieval theology in the west.
£

29.50