Walking Home Together: Spiritual Guidance and Practical Advice for the End of Life
£12.50
Very few books address this sensitive subject, and none do so more beautifully than chaplain Mike mercer's tender and practical guide. In the tradition of Nouwen and Rolheiser, he offers thoughts, practices, stories, and prayers that can bring comfort and strength for those in their final season of life. Where will I find love right now? How is my death a gift for others? How can I cope when I'm so afraid? Mercer explores these difficult questions as well as practical considerations like advance directives as he helps readers immerse themselves in the powerful love of the Good Shepherd, who always walks this journey with us.
Only 2 left in stock
Additional information
| | |
| --- | --- |
| Weight | 0.16 kg |
| Dimensions | 21.8 × 14 × 0.8 cm |
| Format | |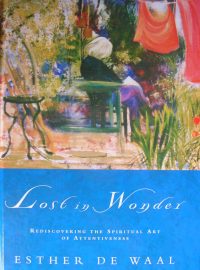 Everyday Life, The Inner Journey
'To take time to be apart ... is not a luxury, it is essential. The gift of space for myself seems so simple, and in a way it is; but it is also surprisingly difficult to do without some form of external encouragement. And that is the very simple purpose of this book.' With these words, Ester de Waal begins to show us ways into a fuller and deeper sense of attentiveness to the world around us and to the presence of God in that world. As she observes, 'if we fail to find the time to stand back, to give ourselves a break, a breathing space we are in danger of failing to be fully alive, or to enjoy that fullness of life for which we were created.' Many aspects of modern life can distract us: busyness, boredom, stress, lethargy, lack of direction. Yet Christ's invitation to each of us is, 'Come and see'. Responding to this call, Lost in Wonder clears and refreshes our inner vision, teaching us again how to use those gifts we may have come to take for granted or forgotten we had: sight, sound, silence, awareness, mystery, wonder.
£

9.99