Walking Home Together: Spiritual Guidance and Practical Advice for the End of Life
£12.50
Very few books address this sensitive subject, and none do so more beautifully than chaplain Mike mercer's tender and practical guide. In the tradition of Nouwen and Rolheiser, he offers thoughts, practices, stories, and prayers that can bring comfort and strength for those in their final season of life. Where will I find love right now? How is my death a gift for others? How can I cope when I'm so afraid? Mercer explores these difficult questions as well as practical considerations like advance directives as he helps readers immerse themselves in the powerful love of the Good Shepherd, who always walks this journey with us.
Only 2 left in stock
Additional information
| | |
| --- | --- |
| Weight | 0.16 kg |
| Dimensions | 21.8 × 14 × 0.8 cm |
| Format | |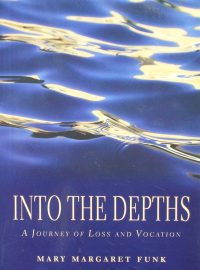 Everyday Life, The Inner Journey
In January 1984, Sr Mary Margaret Funk, a Benedictine nun from Indiana, paid a visit to Maryknoll missionary nuns working in Bolivia. On what should have been a routine trip to the local town for a convocation ceremony, a flash flood swept away the jeep in which she, three nuns, a priest, and a disabled boy they had adopted were travelling. Only she and the priest survived What happened that night catapulted Sr Meg into twenty-five years of prayer and self-examination. She relentlessly explored her relationship with the transcendent and immanent God, the profundities of her religious tradition, her commitment to spiritual practice, and her very human failings. It was a journey that left her spiritually naked before the terrible love of God; a journey to keep one's heart open to the transforming wounds of suffering. In the great tradition of spiritual confessions from Augustine to Thomas Merton's The Seven-Story Mountain, Into the Depths is a fearlessly honest and simply told account of one woman's struggle to engage at the deeper levels with the most profound questions of faith.
£

12.99