Destiny : Learning to Live by Preparing to Die
£9.99
Only a proper perspective on death provides the true perspective on life.Living in the light of your death will help you to live wisely, freely and generously. It will give you a big heart and open hands, and enable you to relish all the small things of life in deeply profound ways. Death can teach you the meaning of mirth.The author encourages us to take the one thing in the future that is certain – our death – and work backwards from that point into all the details and decisions and heartaches of our lives, and to think about them from the perspective of the end.
It is the destination which makes sense of the journey. If we know for sure where we are heading, then we can know for sure what we need to do before we get there.Learn to find true joy and satisfaction in God's good gifts, and, in realizing your own smallness, see just how great God is.
Only 1 left in stock
Additional information
| | |
| --- | --- |
| Weight | .244 kg |
| Dimensions | 21.8 × 14.2 × 1.9 cm |
| Format | |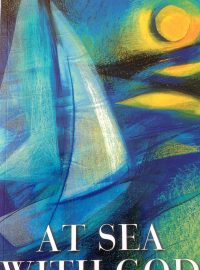 Seasons of Life, Spiritual Growth
At Sea With God cleverly considers the notion of seafaring as a model for our spiritual journey and invites us to leave the safety of the boatyard for the uncertainty and risk of a voyage across uncharted waters to a mysterious destination. Drawing on seven vivid images, At Sea with God casts a beautiful new light on: The vessels that carry each of us through a lifetime of events Cargo, which has the potential to sustain us or to weigh us down The process of setting sail for unfamiliar destinations Navigating uncharted waters, even when the best path is difficult to discern Taming fear during storms and shipwrecks Rejoicing in the serenity of calm seas and dealing with the times when we feel we are going nowhere Choosing the best time and place to drop anchor Written in gentle prose reminiscent of Henri Nouwen's and C. S. Lewis's, At Sea with God offers a short course in strengthening the soul using meditative tradition. For Christians of all denominations, Margaret Silf has created a safe harbour to savour again and again.
£

11.95