Destiny : Learning to Live by Preparing to Die
£9.99
Only a proper perspective on death provides the true perspective on life.Living in the light of your death will help you to live wisely, freely and generously. It will give you a big heart and open hands, and enable you to relish all the small things of life in deeply profound ways. Death can teach you the meaning of mirth.The author encourages us to take the one thing in the future that is certain – our death – and work backwards from that point into all the details and decisions and heartaches of our lives, and to think about them from the perspective of the end.
It is the destination which makes sense of the journey. If we know for sure where we are heading, then we can know for sure what we need to do before we get there.Learn to find true joy and satisfaction in God's good gifts, and, in realizing your own smallness, see just how great God is.
Only 1 left in stock
Additional information
| | |
| --- | --- |
| Weight | .244 kg |
| Dimensions | 21.8 × 14.2 × 1.9 cm |
| Format | |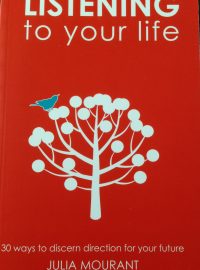 Seasons of Life, Spiritual Exercises, Spiritual Growth, The Inner Journey
For those exploring a sense of call - to ordained ministry, another vocation or to a change of direction in life, the standard advice is often to read some relevant books and consult a recognized expert. Rational thought is important, yet Listening to Your Life recognizes that there is another way of knowing and understanding which is intuitive and rooted in a God-given inner wisdom. Here, God can speak through our imagination, hopes, dreams, doubts and desires as well as in the logic of lists of pros and cons. Spiritual director and vocations advisor Julia Mourant offers thirty simple spiritual exercises for exploration and discernment - for example, viewing our lives through four windows:Looking through the north window - what is our pole star? What holds us firm in life?Looking through the east window - what new gifts or challenges may be rising in our lives? Looking through the south window - what warms us and causes us to grow? Looking through the west window - what may be setting in our lives? What do we need to let go?
£

12.99