Saying Goodbye
£12.99
Losing a baby, whether through miscarriage, stillbirth or neonatal death, leaves so many parents lost in grief and full of unanswered questions.
Zoë Clark-Coates, and her husband Andy, have personally faced the loss of five babies. Out of their experiences came the charity The Mariposa Trust (more often known by its leading division Saying Goodbye), offering support to thousands of grieving parents and relatives around the world each week.
Now, Zoë writes a moving account of their experiences and how they found a way through to provide help and support for others. Alongside this are 90 days of daily support for those who are grieving, offering comfort and hope during the difficult days, weeks and months.
In stock
Additional information
| | |
| --- | --- |
| Weight | .530 kg |
| Dimensions | 20.1 × 14.7 × 1.8 cm |
| Format | |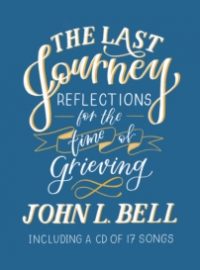 Daily Readings, Seasons of Life
The need to express grief, to sing our sorrow, is as old as humanity. The Book of Psalms, sideby side with expressions of deepest praise, contains cries of unfathomable despair. Both are not only acceptable to God, but essential for our mental and spiritual health. In The Last Journey, John Bell explores the myriad of emotions that accompany loss, offeringus a way to grieve, to search through the struggle before us - and perhaps enabling us to findthe courage to face the world with a renewed sense of hope. This book is accompanied by an audio CD of 17 songs.
£

14.99