Saying Goodbye
£12.99
Losing a baby, whether through miscarriage, stillbirth or neonatal death, leaves so many parents lost in grief and full of unanswered questions.
Zoë Clark-Coates, and her husband Andy, have personally faced the loss of five babies. Out of their experiences came the charity The Mariposa Trust (more often known by its leading division Saying Goodbye), offering support to thousands of grieving parents and relatives around the world each week.
Now, Zoë writes a moving account of their experiences and how they found a way through to provide help and support for others. Alongside this are 90 days of daily support for those who are grieving, offering comfort and hope during the difficult days, weeks and months.
In stock
Additional information
| | |
| --- | --- |
| Weight | .530 kg |
| Dimensions | 20.1 × 14.7 × 1.8 cm |
| Format | |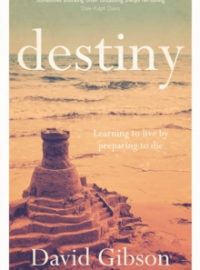 Seasons of Life
Only a proper perspective on death provides the true perspective on life.Living in the light of your death will help you to live wisely, freely and generously. It will give you a big heart and open hands, and enable you to relish all the small things of life in deeply profound ways. Death can teach you the meaning of mirth.The author encourages us to take the one thing in the future that is certain - our death - and work backwards from that point into all the details and decisions and heartaches of our lives, and to think about them from the perspective of the end. It is the destination which makes sense of the journey. If we know for sure where we are heading, then we can know for sure what we need to do before we get there.Learn to find true joy and satisfaction in God's good gifts, and, in realizing your own smallness, see just how great God is.
£

9.99