Into the Depths : A Chaplain's Reflections on Death, Dying and Pastoral Care
£12.99
Pastoral care is central to Christian ministry, and it can take ministers to the edges of human life. Chaplains often work on the edge of institutions, and frequently on the edge of society. In this thoughtful and practical book, Rosie Deedes draws on her experience as a chaplain in prisons and hospices and reflects on the nature of pastoral care and the contribution chaplaincy can make to the life and ministry of the Church.
Focusing particularly on the taboo subject of death and dying, she shows how ministers such as clergy and chaplains are called to go 'into the depths' of human life to share the love and compassion of God. Reflecting on a number of pastoral encounters, the book invites ministers to confront the depths of human life and to develop resilience that enables them to engage in depth with all they encounter.
In stock
Additional information
| | |
| --- | --- |
| Weight | .248 kg |
| Dimensions | 21.6 × 13.9 × 1.2 cm |
| Format | |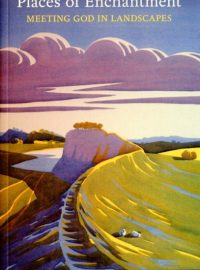 Everyday Life, The Inner Journey
There is a great and honourable tradition of finding God in landscapes. Many who have given up on church appreciate the spiritual benefits they gain from climbing a mountain or walking in nature. But how and why do we encounter God in land, forest, river, mountain, desert, garden, sea and sky? That is what Graham Usher explores in this captivating volume which takes us from the giant Redwoods of the Californian Sierra Nevada to the jagged New York skyline; from the wilds of the ancient Scottish Highlands to the rolling pastures of English Shropshire. Drawing on material from biblical and church history traditions, as well as scientific research and contemporary art, he seeks to ascertain how such encounters support our Christian pilgrimage and challenge our assumptions. More than anything, the author's desire is to encourage readers to look at the world with fresh eyes - and so be enchanted by the world all around us.
£

10.99