One for Sorrow : A Memoir of Death and Life
£9.99
One for Sorrow relates the story of the loss of 21-year-old Tom from cancer, and how his family struggled to live through the aftermath. When Alan started to write the book, he thought it was about his son's illness and death. He soon realised, however, that it dealt largely with own journey through that painful 'valley of the shadow of death', as someone responsible for ministering to others in similar situations.
His core beliefs were challenged and his perspective on life changed. Now retired from ministry, he is passionate about the capacity each of us has to make a difference, for the better, by living our lives to the full each and every day.
In stock
Additional information
| | |
| --- | --- |
| Weight | .155 kg |
| Dimensions | 21.6 × 14 × 1 cm |
| Format | |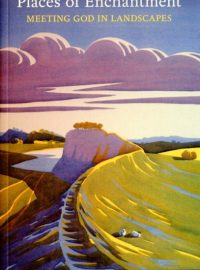 Everyday Life, The Inner Journey
There is a great and honourable tradition of finding God in landscapes. Many who have given up on church appreciate the spiritual benefits they gain from climbing a mountain or walking in nature. But how and why do we encounter God in land, forest, river, mountain, desert, garden, sea and sky? That is what Graham Usher explores in this captivating volume which takes us from the giant Redwoods of the Californian Sierra Nevada to the jagged New York skyline; from the wilds of the ancient Scottish Highlands to the rolling pastures of English Shropshire. Drawing on material from biblical and church history traditions, as well as scientific research and contemporary art, he seeks to ascertain how such encounters support our Christian pilgrimage and challenge our assumptions. More than anything, the author's desire is to encourage readers to look at the world with fresh eyes - and so be enchanted by the world all around us.
£

11.99