Oswald Liturgy Card
£0.65
A trifold A4 card containing the Oswald Liturgy from Celtic Daily Prayer Book 1: The Journey Begins. A useful resource for pilgrimages and retreats.
10% discount when buying 5 or more copies.
In stock
10% discount when buying 5 or more copies
Additional information
| | |
| --- | --- |
| Weight | 0.016 kg |
| Dimensions | 21 × 10.1 × 0.1 cm |
| Format | |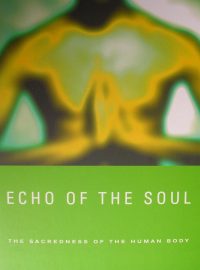 Celtic Studies & Spirituality, Spiritual Growth, The Inner Journey
What does it mean to be made 'in the image and likeness of God'? This is the first and defining characteristic of our humanity celebrated in the opening pages of the Bible. Its subsequent record is of the struggle between good and evil in human life, a tension that we face daily within ourselves and in the relationships of our lives. Western Christian tradition has often given the impression, and sometimes explicitly taught that this tension is primarily between the soul and the body. The result has been a denigration of the human body and distrust of our deepest physical desires. We no longer recognise within ourselves the characteristics of the divine image. Yet written into the vey fabric of our being in the mystery, wisdom, strength, beauty, creativity, eternity and presence of God. This profound and challenging book clears away centuries of misunderstanding, confusion and shame that have damaged our self-perception. Drawing on both Jewish and Celtic Christian sources of spirituality, Philip Newell leads us to discover the sacredness of our souls and our bodies. Our present day assumptions about love, beauty, sexuality and worth are transformed by this truly ground-breaking book.
£

9.99