Postcards from the Land of Grief
£12.99
Grief can often feel like a gnawing homesickness for a place where you used to live, but to which you can never return. Richard Littledale has written a series of short, candid thoughts and reflections from his own experience of widowhood that will resonate and bring comfort and understanding to anyone experiencing bereavement.
These thoughts are written as postcards from the land of grief, as they are used to convey a message from this foreign country of bereavement. Postcards are, by definition, a small snapshot of a feeling at any one time, not long and drawn out essays, and these thoughts provide an accessible way to identify feelings and draw hope from a fellow traveller.
Richard also includes practical resources and advice on the grieving process, and reflects on how his faith in God has sustained him. The book is deliberately designed to be able to dip in and out of as required at the point of need. It is also useful for those who want to give a helpful book to comfort a friend, or for anyone wanting to help understand how their bereaved loved one might be feeling.
Out of stock
Additional information
| | |
| --- | --- |
| Weight | .358 kg |
| Dimensions | 17.7 × 12.6 × 1.2 cm |
| Format | |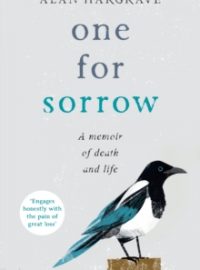 Everyday Life, Seasons of Life
One for Sorrow relates the story of the loss of 21-year-old Tom from cancer, and how his family struggled to live through the aftermath. When Alan started to write the book, he thought it was about his son's illness and death. He soon realised, however, that it dealt largely with own journey through that painful 'valley of the shadow of death', as someone responsible for ministering to others in similar situations. His core beliefs were challenged and his perspective on life changed. Now retired from ministry, he is passionate about the capacity each of us has to make a difference, for the better, by living our lives to the full each and every day.
£

9.99