The Last Journey : Reflections for the Time of Grieving
£14.99
The need to express grief, to sing our sorrow, is as old as humanity. The Book of Psalms, sideby side with expressions of deepest praise, contains cries of unfathomable despair. Both are not only acceptable to God, but essential for our mental and spiritual health.
In The Last Journey, John Bell explores the myriad of emotions that accompany loss, offeringus a way to grieve, to search through the struggle before us – and perhaps enabling us to findthe courage to face the world with a renewed sense of hope. This book is accompanied by an audio CD of 17 songs.
In stock
Additional information
| | |
| --- | --- |
| Weight | .185 kg |
| Dimensions | 16.4 × 14 × 1.2 cm |
| Format | |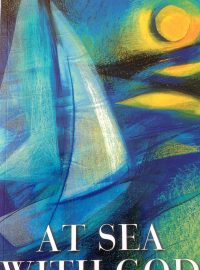 Seasons of Life, Spiritual Growth
At Sea With God cleverly considers the notion of seafaring as a model for our spiritual journey and invites us to leave the safety of the boatyard for the uncertainty and risk of a voyage across uncharted waters to a mysterious destination. Drawing on seven vivid images, At Sea with God casts a beautiful new light on: The vessels that carry each of us through a lifetime of events Cargo, which has the potential to sustain us or to weigh us down The process of setting sail for unfamiliar destinations Navigating uncharted waters, even when the best path is difficult to discern Taming fear during storms and shipwrecks Rejoicing in the serenity of calm seas and dealing with the times when we feel we are going nowhere Choosing the best time and place to drop anchor Written in gentle prose reminiscent of Henri Nouwen's and C. S. Lewis's, At Sea with God offers a short course in strengthening the soul using meditative tradition. For Christians of all denominations, Margaret Silf has created a safe harbour to savour again and again.
£

11.95