The Last Journey : Reflections for the Time of Grieving
£14.99
The need to express grief, to sing our sorrow, is as old as humanity. The Book of Psalms, sideby side with expressions of deepest praise, contains cries of unfathomable despair. Both are not only acceptable to God, but essential for our mental and spiritual health.
In The Last Journey, John Bell explores the myriad of emotions that accompany loss, offeringus a way to grieve, to search through the struggle before us – and perhaps enabling us to findthe courage to face the world with a renewed sense of hope. This book is accompanied by an audio CD of 17 songs.
In stock
Additional information
| | |
| --- | --- |
| Weight | .185 kg |
| Dimensions | 16.4 × 14 × 1.2 cm |
| Format | |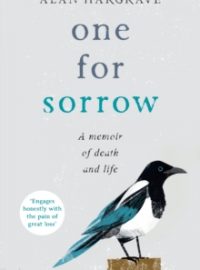 Everyday Life, Seasons of Life
One for Sorrow relates the story of the loss of 21-year-old Tom from cancer, and how his family struggled to live through the aftermath. When Alan started to write the book, he thought it was about his son's illness and death. He soon realised, however, that it dealt largely with own journey through that painful 'valley of the shadow of death', as someone responsible for ministering to others in similar situations. His core beliefs were challenged and his perspective on life changed. Now retired from ministry, he is passionate about the capacity each of us has to make a difference, for the better, by living our lives to the full each and every day.
£

9.99