The Last Journey : Reflections for the Time of Grieving
£14.99
The need to express grief, to sing our sorrow, is as old as humanity. The Book of Psalms, sideby side with expressions of deepest praise, contains cries of unfathomable despair. Both are not only acceptable to God, but essential for our mental and spiritual health.
In The Last Journey, John Bell explores the myriad of emotions that accompany loss, offeringus a way to grieve, to search through the struggle before us – and perhaps enabling us to findthe courage to face the world with a renewed sense of hope. This book is accompanied by an audio CD of 17 songs.
Out of stock
Additional information
| | |
| --- | --- |
| Weight | .185 kg |
| Dimensions | 16.4 × 14 × 1.2 cm |
| Format | |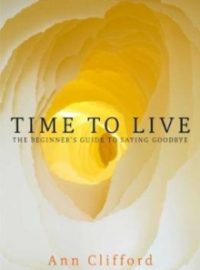 Everyday Life, Seasons of Life
"Ann writes honestly about death and dying. It is easy to read, written from the heart and mixes philosophical /spiritual thought with highly practical ideas about ways forward. Ann writes from the perspective of her strong Christian faith and her writings are backed up with clear, useful, encouraging Scripture readings. As a Christian I found it very inspiring and hopeful. Death is a certainty for all of us, yet her society hides it away and pretends in collusion with her own unconscious minds that we are immortal. Ann tackles the subject comprehensively and uses a mix of personal stories, quotes, philosophical thinkers, poetry and scripture to ilustrate her ideas. The book flows well and I liked the way it illustrated the pitfalls one can slip into , from denial to an overwhelming belief in healing that can prevent one from preparing both spiritually and practically. I loved her positivity and encouragement to focus on love - the love of God, of each other and of ourselves. I have taken away some practical ideas to implement. For instance I have a lasting power of attorney but now realise how useful making an advance decision will be. Thank you Ann for this book."
£

8.99