The Last Journey : Reflections for the Time of Grieving
£14.99
The need to express grief, to sing our sorrow, is as old as humanity. The Book of Psalms, sideby side with expressions of deepest praise, contains cries of unfathomable despair. Both are not only acceptable to God, but essential for our mental and spiritual health.
In The Last Journey, John Bell explores the myriad of emotions that accompany loss, offeringus a way to grieve, to search through the struggle before us – and perhaps enabling us to findthe courage to face the world with a renewed sense of hope. This book is accompanied by an audio CD of 17 songs.
Out of stock
Additional information
| | |
| --- | --- |
| Weight | .185 kg |
| Dimensions | 16.4 × 14 × 1.2 cm |
| Format | |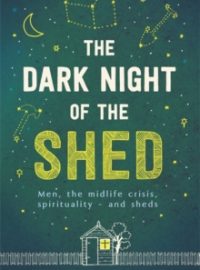 Seasons of Life, Spiritual Growth
A new bike - running the marathon - splashing out on a sports car - having an affair - taking up triathlon - upping sticks and moving to the country - getting divorced - even going into the church... There's a point in a man's life where he looks around him and asks whether this is really where he wants to be - what he wanted to do with his life. And even if he's achieved all his childhood dreams, maybe that's not enough any more. Nick Page has been there, and he decided to build a shed. Not to answer the question, but so that he'd at least be able to get some peace to think about it properly. Join him on a journey of discovery, into what the midlife crisis really is, and whether there's a better way to go at it than frittering away time and money trying to pretend you're really younger than you are.
£

9.99