The Last Journey : Reflections for the Time of Grieving
£14.99
The need to express grief, to sing our sorrow, is as old as humanity. The Book of Psalms, sideby side with expressions of deepest praise, contains cries of unfathomable despair. Both are not only acceptable to God, but essential for our mental and spiritual health.
In The Last Journey, John Bell explores the myriad of emotions that accompany loss, offeringus a way to grieve, to search through the struggle before us – and perhaps enabling us to findthe courage to face the world with a renewed sense of hope. This book is accompanied by an audio CD of 17 songs.
In stock
Additional information
| | |
| --- | --- |
| Weight | .185 kg |
| Dimensions | 16.4 × 14 × 1.2 cm |
| Format | |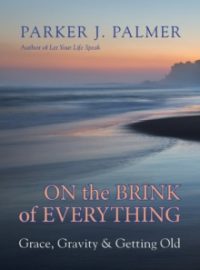 Seasons of Life, Spiritual Growth
Drawing on eight decades of life - and his career as a writer, teacher, and activist - Palmer explores the questions age raises and the promises it holds. "Old," he writes, "is just another word for nothing left to lose, a time to dive deep into life, not withdraw to the shallows." But this book is not for elders only. It was written to encourage adults of all ages to explore the way their lives are unfolding. It's not a how-to-do-it book on aging, but a set of meditations in prose and poetry that turn the prism on the meaning(s) of one's life, refracting new light at every turn. From beginning to end, the book is laced with humour as well as gravitas.
Table of Contents Prelude
I. The View from the Brink: What I Can See from Here
II. Young & Old: The Dance of the Generations
III. Getting Real: From Illusion to Reality
IV. Work & Vocation: Writing a Life
V. Keep Reaching Out: Staying Engaged with the World
VI. Keep Reaching In: Staying Engaged with Your Soul
VII. Over the Edge: Where We Go When We Die
£

17.99