Facing Death: Bible readings for special times
£3.99
This collection of 18 undated reflections draws comfort and encouragement from the Bible and from the author's own experience for those going through life-limiting illness and for their family and carers. With moving vulnerability and without denying the difficult reality of the situation, Rachel Boulding suggests a way to confront terminal illness with faith and hope in a loving God. Facing Death grew out of the overwhelming response to Rachel's Bible notes in New Daylight (May-August 2016).
Readers recognised in her comments her courage to be authentic in the face of terminal illness, her appropriate vulnerability and her faith.
Out of stock
Additional information
| | |
| --- | --- |
| Weight | .063 kg |
| Dimensions | 21.2 × 14.9 × .6 cm |
| Format | |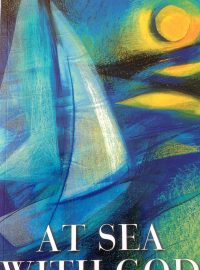 Seasons of Life, Spiritual Growth
At Sea With God cleverly considers the notion of seafaring as a model for our spiritual journey and invites us to leave the safety of the boatyard for the uncertainty and risk of a voyage across uncharted waters to a mysterious destination. Drawing on seven vivid images, At Sea with God casts a beautiful new light on: The vessels that carry each of us through a lifetime of events Cargo, which has the potential to sustain us or to weigh us down The process of setting sail for unfamiliar destinations Navigating uncharted waters, even when the best path is difficult to discern Taming fear during storms and shipwrecks Rejoicing in the serenity of calm seas and dealing with the times when we feel we are going nowhere Choosing the best time and place to drop anchor Written in gentle prose reminiscent of Henri Nouwen's and C. S. Lewis's, At Sea with God offers a short course in strengthening the soul using meditative tradition. For Christians of all denominations, Margaret Silf has created a safe harbour to savour again and again.
£

11.95